365 nm LED Black Lights
>>3 Watt Black Light
---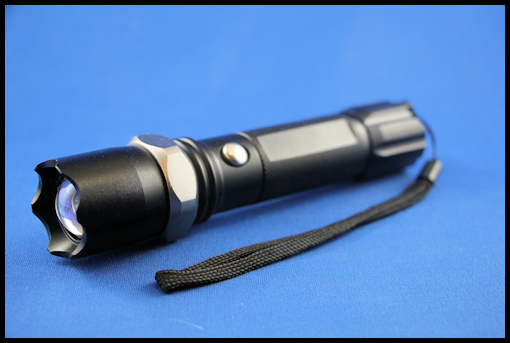 This is one heck of a black light. 365nm LED lights are much more expensive than the traditional 395nm LED lights. This is a very strong (3 watts), compact monster that even comes in its own carrying case. It is one of the nicest we have seen. This comes with a battery, charger (see above) and even has its own carrying case (see below). This even has a battery cartridge for 3 AAA batteries if you chose to use those rather than the re-chargeable battery. Slip this into you luggage and you can use it hotel rooms to see how well they clean - or anything else you may want.
This has its own charger. Charge it in a regular electrical outlet, or you can just supply your own, 3 AA batteries and you will never find yourself with a dead battery again.
This is a quality instrument. The first time you take it out of it's case, you will realize that this is what we call a "classy" light. Three watts of power for a 365 nm light is strong. This will do almost any job you have in mind. Enjoy the instrument since you will never need another one like this (once you purchase this one).