365 nm LED Black Lights
>>Cadillac of 365 nm Black Lights
---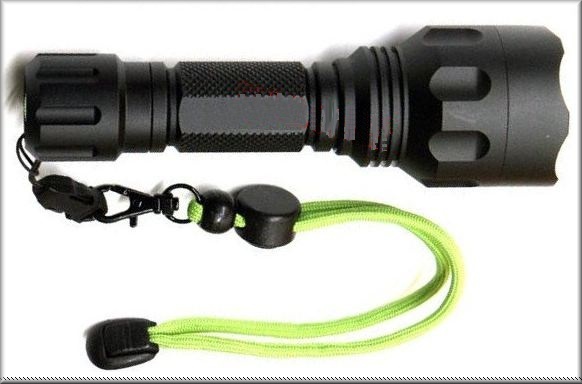 UV Fluorescence - a very impressive light that pushes the limit of 'normal' black lights. This shines at a wavelength of 365nM. It extends the usage age of blacklight's to the very low limits of "ultraviolet". The light is made of anodized high strength aluminum alloy - this is airplane grade aluminum. An exceptionally fine light, made to the highest quality standards possible. It uses a Nichia 3W 365nm of NCSU033B(T) light. Here are some of the specs:
Model No.: BL365high
Lamp: 3W 365nm UV LED
Runtime (high): 4 hours
SIZE:145mm*45mm*25mm
Weight: 160g (without batteries)
Battery: 1pcs 18650

This has a light intensity of:
UV LAMP INTENSITY :
30000uW/cm2 at 15cm
20000uW/cm2 at 38cm
7500uW/cm2 at 61cm
Bottom line: You cannot get better. This an extremely bright, 3W light that shines at 365 nm. Great for the following:
Carpets
Inspections of bathrooms
Cat urine
UV Curing
Clean room inspection
Fluorescent leakage inspection

This comes in its own carrying case. It includes a rechargeable battery and battery charger. In addition, you can recharge this from a car or the wall outlet. There is a special carrying case just for the light. Take a look at the images below. We know this is expensive, but if you want the best, then this is it.
Most individuals use the regular 395 nm as a black light. If you are guessing which one to use, do not use this one. This has a special wavelength that the causal user will probably not want.